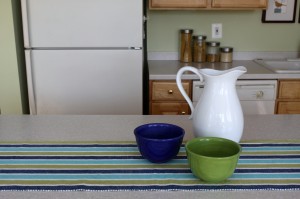 What does simplicity have to do with health?  At first glance, maybe nothing. But as we probe deeper into trying to simplify our lives with great advice and wisdom from Joel Zaslofsky, it's clear that simplicity can have a great impact on our health.  By de-cluttering our lives, careers, and belongings we can create a clear path to what's really important in our lives.  Simplifying life can reduce stress, as well as create mental and emotional freedom.
I wish creating a simpler life was easier.  Married with two kids, managing a career and household, and trying to impact our world with this podcast and blog is definitely a challenge.  Creating simplicity in this context seems like an impossibility, but I'm a believer in starting small and building progress along the way.
Joel has a lot of great ideas in this podcast and I encourage you to listen, take notes, and see how you can create a simpler life for better health and better life overall.
Here are some of the websites we talked about in our conversation you might be interested in:
www.valueofsimple.com  Joel Zaslofsky's website where you can find more out about him and his podcast Smart and Smart Matters
www.simplerev.com   This is a new movement being created by Joel and his friend Dan Hayes.  This website and podcast is promoting simplicity and their first SimpleRev  conference in October 2014.
www.simplelifetogether  Dan and Vanessa Hayes website and podcast on how to create simplicity for your family, work, and life.
www.project333.com  An interesting challenge by Courtney Carver to simplify your wardrobe by limiting what you wear to 33 items.
Do you have to simplify your life to have better health?  No, but why have life be more complicated than it already is?