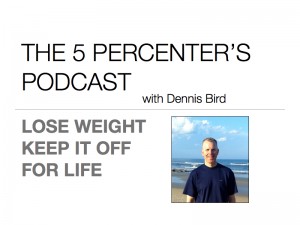 Intermittent fasting is not a common idea to many people, but it is growing in awareness through popular media and the web.  Fasting can seem like a crazy or unhealthy way of eating because we are so used to eating on regular intervals: 3 meals a day with 3 snacks in between.  If that is what is required for us a species to maintain life, then intermittent fasting would be a terrible strategy.
But what if intermittent fasting is the rule vs. the exception?  Think about this: you are fasting from your last meal before you go to bed until you have breakfast the next morning.  The word "breakfast" comes from the concept of "breaking the fast".  If your first meal of the day takes place at noon or 5pm, then that is your breakfast.  Fasting from our last meal of the day to the next morning is not difficult at all because we spend the majority of those hours sleeping.  All intermittent fasting does is extend the time between your last meal of the day and the first meal of the next.
If you go longer without eating, you are allowing your body to burn the energy it has on reserve to meet the demands of your day.  As soon as you eat, your body is now processing that food (which it needs) and the burn of excess fat stops or slows.  Fasting is not about starvation. In fact, I believe that when I'm intermittent fasting I may be consuming fewer calories but not enough that I feel deprived or even notice.  What I do gain is that I can eat until I'm full and not have to worry about calorie counting.
Here are some things I've learned through intermittent fasting protocols I've used like the Fast 5.
Sometimes I'm eating, not because I'm hungry, but because my clock says it time to eat. "It's lunch time".
Sometimes I'm eating, not because I'm hungry, but because I'm bored or stressed.
Extending my time without food hasn't destroyed my energy, it has increased it.
The healthier my diet, the easier it is to fast. If  I load up on junk, fasting gets harder.
This may not be for everyone, but I'm a huge believer that experimentation is the key to weight loss and maintenance.  Giving fasting a try will not hurt you. If hunger starts to overwhelm you, break your fast and eat.  In his book, Dr. Herring also states that people with diabetes, who are pregnant, and children are not good candidates for fasting.
If you'd like to know more about Dr. Herring and his work, you can find him at www.fast-5.org and download a copy of his free ebook. You can also purchase his ebook or paper copy on Amazon.  Bert has a companion website Did I Enrich Today (DIET) at www.didienrichtoday.com.
Dr. Herrings Ted Talk for your viewing.